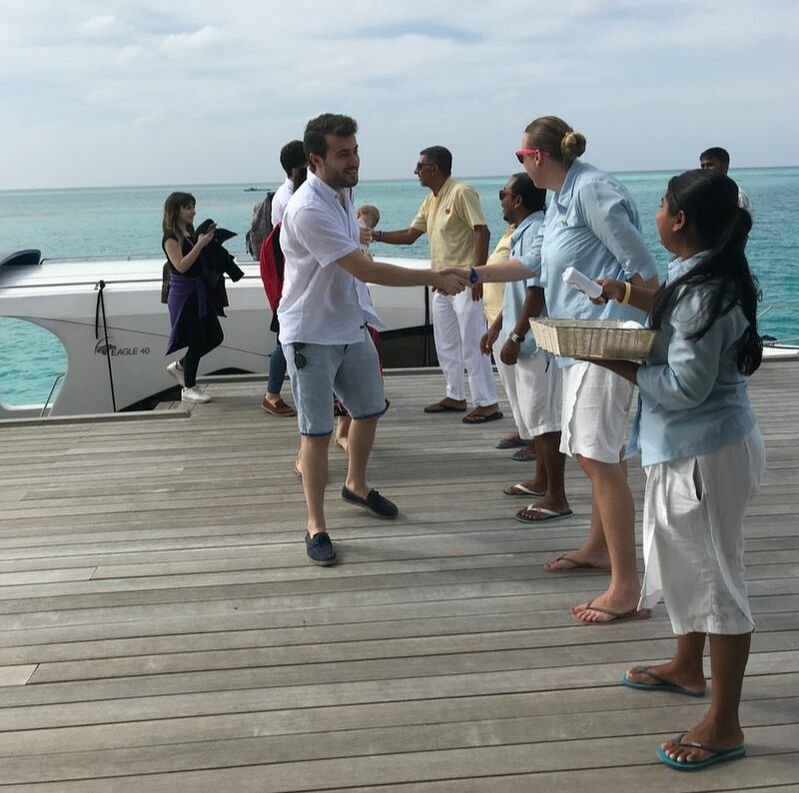 Why us, Why you should choose Haydi Maldivlere?
For a year and a half, I worked as Turkey and Eastern Europe Officer in one of the largest tour agencies.
During this time, I had the opportunity to visit and explore more than 50 different hotels and islands.
After returning to Turkey I started receiving questions on how to go to the Maldives and requests for honeymoon and vacation from close friends and people on the internet. That's how the haydimaldivlere.com started.
Since 2014, we have been working only for the Maldives region and with our expert team, we serve our valued guests with Maldives honeymoon and holiday options.
Believing that expertise is what is sought, we recommend what we think that best suits your expectations from the dozens of islands we have visited.
We have completed our 6th year with hundreds of satisfied customers.
Our aim is to impress you, our valuable guests, with the experience you will have.
Let's Make Your Dreams Come True!
Resul UYSAL - Founder, General Manager
Atv Avrupa Maldives Special Publication
Our publication, presented by Özlem Yıldız in Maldives with Haydimaldivlere.com & İş Dünyası Programı. Enjoy the show
HaydiMaldivlere.com Atv European Business World Program
Our video with detailed information about Maldives holiday and honeymoon programs, enjoy the show.
We were the first company in Turkey to give away Maldives holiday.
KANDİMA- OUR COMPANY TRIP TO THE MALDIVES
MALDIVES EXPERIENCES OF THE BİRHAYALİNPEŞİNDE TEAM
MALDIVES EXPERIENCES WITH GEZGİN DENİZ PEHLİVAN